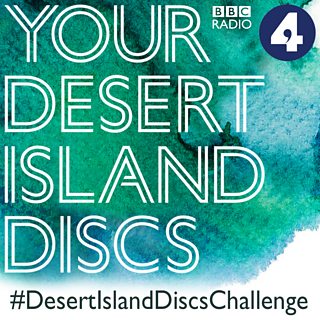 In May BBC Radio 4 invited listeners to put together their own list of tracks that were meaningful to them as part of the Desert Island Discs Challenge. Due to other things happening then, I didn't have time to focus, but recently I thought I would give consideration to what music means a lot to me and why.
Coincidentally, I had already been thinking about what I would like to be played and/or sung at a memorial service, were anything to happen to me. Given the current pandemic I imagine I'm probably not the only person who has been giving thought to their own mortality.
Anyway, enough of that, here are my Desert Island Discs (with YouTube links) and a few words about how I came to choose them:
Dancing Queen, Abba – Of all the songs that could have been the theme of my university days, none stands out more than Dancing Queen, that great disco spectacular of the 1970s which remains massively popular today. Arriving at Essex University in October 1990, I was confident, political and gay, and visibly so. This did not go down well with everyone, and some of my political opponents thought it amusing to play Dancing Queen on the jukebox whenever I appeared in a student bar on campus. They thought this would offend me, but no, I embraced it – it became my version of the US Presidential anthem Hail to the Chief and, in my final year, I used it each week to introduce my show on the student radio station. I still love it today.
Getting Away With It, Electronic – released in December 1989 by the combined talents of Bernard Sumner, Johnny Marr, and Neil Tennant, Getting Away with It was a perfect summary of my then 17 year-old life. The chorus "However I look it's clear to see that I love you more than you love me" reflected the run of unrequited crushes that I had on fellow pupils at my (all boys) school, and indeed that I carried on having throughout my twenties and beyond. The difference when I hit university, the first time I had been in a co-ed environment since I was 7, was that my attraction to softer masculinity led to me falling for some handsome and charming butch lesbians (as well as the occasional straight guy), some of whom became close friends but alas nothing more…. "However I look it's clear to see that I love you more than you love me. "
Ring of Keys from Fun Home – Although Fun Home, the musical adaptation of Alison Bechdel's graphic memoir, was first developed between 2009 and 2012, I didn't get to hear or see it until its run at the Young Vic in London in the summer of 2018. The whole show is a rollercoaster of emotions, but on hearing Ring of Keys for the first time, I cried as it spoke to me so strongly. The scene is a luncheonette where a small Alison notices a butch delivery woman and feels an inexplicable kinship with her.
For me it brought back floods of memories from my mid twenties, a period of life when most of my closest friends were lesbians. It was then that I had an awakening that I was not the gay man that I had initially believed, but that my own gender identity was much more akin to those butch dykes than the male sex I had been assigned at birth. I didn't do anything with those feelings, I didn't really know what to do with them.
"It's probably conceited to say, But I think we're alike in a certain way, I…um…; Your swagger and your bearing and the just right clothes you're wearing, Your short hair and your dungarees, And your lace up boots. And your keys oh, Your ring of keys. – Do you feel my heart saying hi? In this whole luncheonette Why am I the only one who sees you're beautiful? No, I mean Handsome!"
(Something Inside) So Strong, sung by London Gay Men's Chorus – The early to mid 1990s was the height of the AIDS epidemic and as an LGBT activist I attended many vigils, memorials, and fundraisers. Labi Siffre's iconic song (Something Inside) So Strong, originally inspired by the campaigns against apartheid in South Africa, became an important and inspiring theme at those events. Later on it also became a source of strength and determination when I was being bullied at work. I can recall, after a particularly challenging meeting with my line manager, returning to my office and playing the LGMC recording of (Something Inside) So Strong repeatedly at full volume. It helped me through that day, as it does so many even now. "Something inside so strong. I know that I can make it, Though you're doing me wrong, so wrong. You thought that my pride was gone, oh no. There's something inside so strong"
Proud, Heather Small – Bringing us into the noughties, Heather Small's Proud became the soundtrack for London's bid to host the 2012 Olympic and Paralympic Games, an initiative to which my then partner, Laura, and I were deeply committed. This song brings back very happy memories of the bid campaign, and the wonderful uplifting accompanying video, and of my time with Laura. In her lyrics, Heather Small asks "What have you done today to make you feel proud?", and in that period of my life, there was a lot to be proud of, with grateful thanks to Laura who helped reshape my political and sexual identity, finally coming out of the gay closet and accepting publicly that I was bi. I also stood up against those who tried to bully me in a number of contexts. "What have you done today to make you feel proud? It's never too late to try. What have you done today to make you feel proud? You could be so many people; If you make that break for freedom. What have you done today to make you feel proud?"
Heroes, David Bowie – Heroes doesn't make this list because of its lyrics, but rather because it represents a point in time, the summer of 2012, the summer of the London Olympic and Paralympic Games. Heroes was the theme for Team GB – it accompanied their arrival in the Opening Ceremony and was played on each occasion that Great Britain won a gold medal. I was fortunate to be deputy chair of the City of London Corporation's 2012 committee, leading on our relationship with the organisers and key stakeholders. In that capacity, I held a full accreditation enabling me to attend virtually any event. It was a magical summer and one that also opened up my career in sports governance, which has been a source of tremendous joy ever since. (Oh and clearly, Bowie makes this list anyway for being a bisexual legend!)
Best Thing That Ever Happened To Me, Gladys Knight & The Pips – 2012 also brought something else that was incredibly special, the start of my six year partnership with Meg-John, which remains certainly one of the best thing that ever happened to me. MJ is the author of a number of popular books on sex, gender, and relationships. They taught me kindness and compassion, and gave me strength in times of trouble, and enabled me to be more open with my feelings and learn more about myself, and especially my non-binary gender identity. There are so many songs that could encapsulate our relationship, but this one sums it up, it also bring back fond memories of my childhood, when Gladys Knight was a favoured singer in our house.
Black Tie, Grace Petrie – My final song brings us pretty much up to date. One of my closest people, Jesse, introduced me to lesbian socialist protest singer Grace Petrie and to this astonishing song, which inspires and challenges and speaks to the ongoing struggles in this country and overseas about gender identity and presentation. It makes me happy and determined to fight on to win equality for my queer, trans, and gender non-conforming siblings. "And the images that fucked ya were a patriarchal structure. And you never will surrender to a narrow view of gender. And I swear there'll come a day when you won't worry what they say on the labels, on the doors; You will figure out what's yours"
So there you have it, my Desert Island Discs: eight tracks that mean a great deal to me. And if I had to keep just one, I reckon it would have to be Dancing Queen. There has never been a moment in my life where that record hasn't made me smile and make me want to get up and boogie.
Desert Island Discs castaways also get to choose a book and a luxury item to take with me. In both cases, I'm going to cheat. For books, I want to take the complete Dykes to Watch Out For by Alison Bechdel and the complete works of Jeffrey Archer, as well as MJ's books as from the first two there will always be stories to make me smile, and from the latter there is always so much to think about and learn from. And my luxury – an endless supply of chilled sparking water in glass bottles – so I can use those to send messages from my Desert Island (so pens and paper might be handy)!